Have Questions? Want to know how our plans work? Fill out this form and someone from our staff will contact you,
No Obligation. 
#1 Trusted Mobile Family Doctor in
The Phoenix Valley
#1 Trusted Mobile Family Doctor in The Phoenix Valley
Desert Mobile Medical is a House Calls practice. We are 100% mobile, meaning a house call doctor will come to you, either to your home or to your office! You no longer have to wait in a doctor's office to get the best care you deserve. Currently serving the Greater Phoenix Metro Valley Area.
Insurance is not required to join our medical practice. We cut out the middleman (Health Insurance), so that we may dedicate all of our time to YOU, the patient. You receive the best-in-class medical care that there is to offer for you and your loved ones.
We gladly accept patients that currently have insurance, but we do not bill them for you. Many patients have high deductible insurance plans and our services work with that. Meaning, if you are responsible for all medical costs up to your deductible, we can utilize our network and services to lower those out-of-pocket costs for you.
How does our program work? Watch this video:
Why Choose a House Call Doctor from Desert
Mobile Medical?
Why Choose a House Call Doctor from Desert
Mobile Medical?
When you are ready to make the change to concierge medicine, choosing us as your physician of choice will give you full access to a full suite of services.
ABOUT – Dr. Paresh M. Goel, MD
Our In-Home Primary Care
Doctor
Dr. Goel has been in practice since 2010 and is the founder of Desert Mobile Medical | Concierge Physicians. He grew up in the New York Metro area, and completed his B.S. & M.B.A. in Finance & Economics at St John's University in NY. He attended his medical school at M.S. Ramaiah Medical College in India, and his completed both his Internship & Residency programs at Brookdale University Medical Center in NY…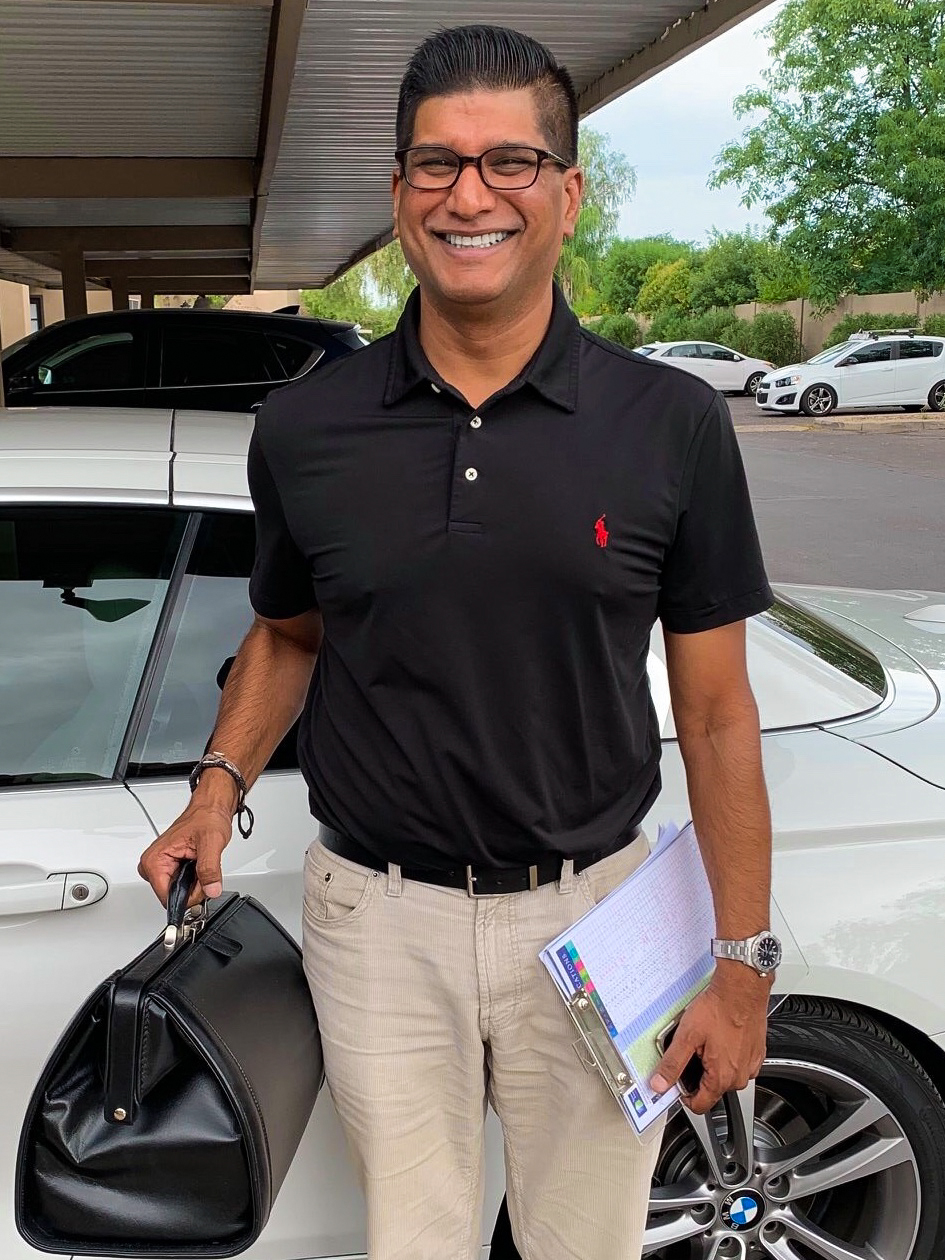 Arizona's Top Rated House Call Doctor
Monday – Thursday 8:00am – 6:00pm, Friday 08:00 – 3:00pm For additional questions you can call us at (480) 452-0086 or you can find us on Yelp and Superpages.